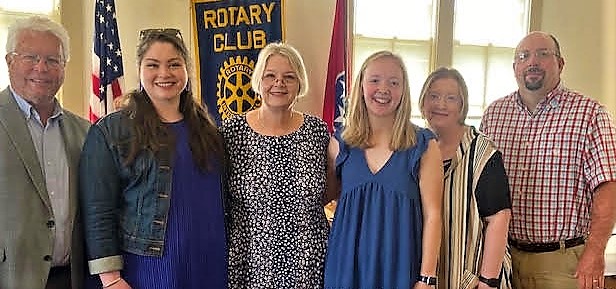 Paris, Tenn.–The Paris Rotary Club awarded the prestigious $10,000 Richardson Family Scholarship to Henry County High School Senior Jamie Underwood. The Richardson Family Henry County Educational Foundation Scholarship is administered by the Paris Rotary Club.
Ms. Underwood is this year's HCHS Salutatorian and plans to attend the University of Memphis, majoring in psychology with a concentration in behavioral neuroscience. She is the eligible to renew the scholarship for three more years. Her parents are Chris and Misty Underwood.
The Scholarship was founded in 1997 with a gift from Dr. Bobby Richardson, a Springville native and renowned pioneer cardiovascular surgeon, to honor Dr. John Richardson, a Henry County native. Dr. John was a lifelong educator and held a Doctorate in Education from New York University. Dr. John went on to become the Dean of the Graduate School and acting President of The University of Memphis after serving several Henry County and West Tennessee schools.  
The formal presentation was made at the recent Rotary Club meeting.
Photo: Paris Rotary Club's David Flowers, Emily Richardson Gerrell, Dawn Ricardson, this year's recipient Jamie Underwood and her parents Chris and Misty Underwood.