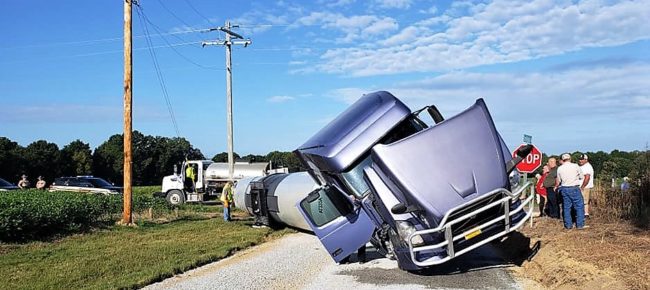 Gleason, Tenn.–No injuries were reported after a tanker filled with tar overturned in Weakley County this morning. Weakley County Emergency Management Agency officials said a hazmat situation developed when the tanker began to fill its contents into a ditch.
The accident happened around 7:30 a.m. on Gleason-Como Hwy. 190.
EMA officials said, "Thanks to the quick action of the Gleason Fire Department sealing the vent holes in the tank, the spill was significantly mitigated. The Weakley County Highway Department arrived on scene and will be decontaminating the spill."
Pierce Wrecker Service was able to right the truck and trailer.