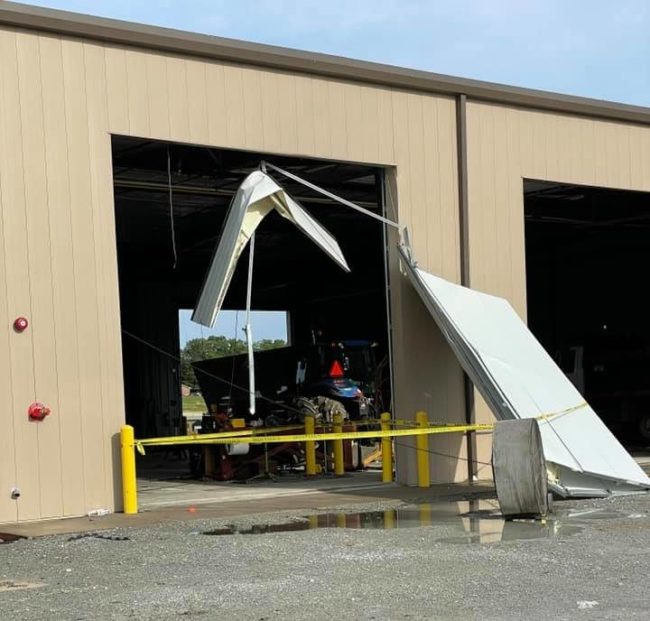 Dresden, Tenn.–Weakley County Schools are closed today due to extensive damage caused in the county from last night's storms.
Damage at Dresden High and the "bus barn" is extensive, with Schools Director Randy Frazier and the maintenance and transportation staff on site assessing the situation.
According to Weakley County School officials, thanks are due to McCartney Produce of Paris and Dresden Nutrition Director Trista Snider's ever-faithful cafeteria staff, who salvaged the Dresden K-8 supplies until power is restored.
Helping out today were Keisha & Alise Stafford, Kacie Slusser, Janna Scott, Hanna Hale, Brenda Scott, Tammy Craddock, Jessica Hupp, Heather Buckley, John Hatler, Karen Campbell, Amy Clanton, Patty Davis.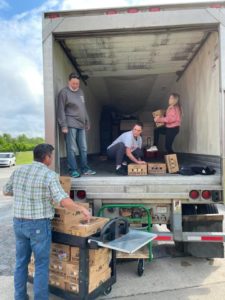 McCartney crews help the Dresden School nutrition crew. Weakley County Schools photos.