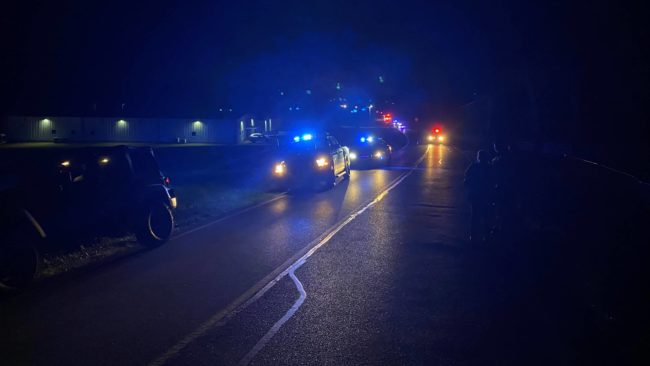 Murray, Ky.–A Murray man was struck and killed as he stood on Hwy. 641 late Friday night. The driver of the vehicle is from Springville.
Joshua A. Frost, age 38, of Murray, was pronounced dead at the scene by Calloway County Coroner Ricky Garland.
On Friday, November 20, 2020 at approximately 10:15 p.m., Calloway County Deputies responded to the 2000 block of Highway 641 South for a report of an injury collision.
Preliminary investigation has indicated Shawn Burns of Springville, Tennessee, was southbound on Highway 641 South in a Jeep Wrangler immediately prior to the collision. Joshua Frost was standing in the southbound travel portion of Highway 641. The Jeep Wrangler struck Mr. Frost, causing fatal injuries.
Calloway County Sheriff's Office was assisted on scene by the Kentucky State Police, Murray-Calloway County Emergency Medical Services, Calloway County Fire-Rescue Department, and Calloway County Office of Emergency Management.