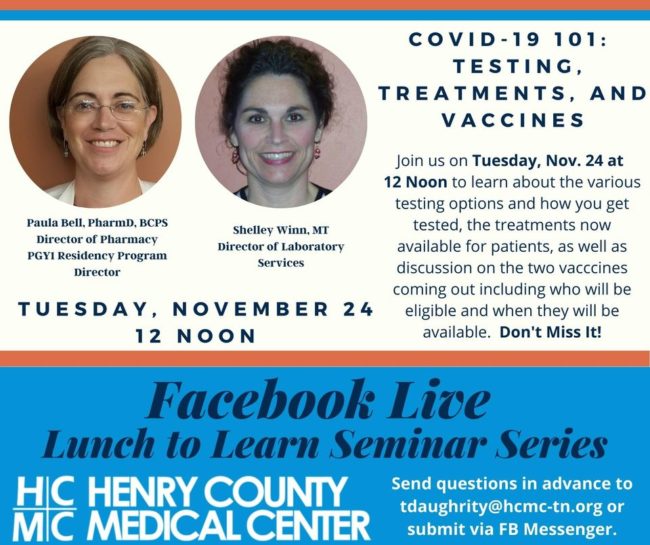 Paris, Tenn.–Henry County Medical Center will host a Facebook Live seminar, "COVID-19 101: Testing, Treatment, Vaccines" at noon Tuesday, November 24.
Learn about the various testing options and how you get tested, the treatments now available for patients, as well as discussion on the two vacccines coming out including who will be eligible and when they will be available.
Director of Pharmacy Paula Bell and Director of Lab Services Shelley Winn will present information. You can also learn what it's like in the CCU for nurses and patients.
Send questions in advance to tdaughrity@hcmc-tn.org or submit via FB Messenger.