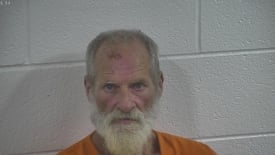 On Friday, November 20, 2020, at approximately 2:00 a.m., Calloway County Deputy Sheriff Corey Keene and Jon Hayden stopped a vehicle on South 12th Street for a traffic violation. While conducting the stop, deputies located various drugs and paraphernalia in the vehicle.
The driver of the vehicle, Ellie K. Jackson, age 57, of Puryear, Tennessee was arrested and charged with various traffic offenses as well as Possession of Controlled Substance 1st Degree, Methamphetamine, Possession of Marijuana, and Possession of Drug Paraphernalia. Jackson was lodged in the Calloway County Jail.
Sheriff Nicky Knight would like to encourage anyone that witnesses any unusual or possible criminal activity to call the Sheriff's Office at 270-753-3151 or utilize the email address ccso.office@callkyso.com.