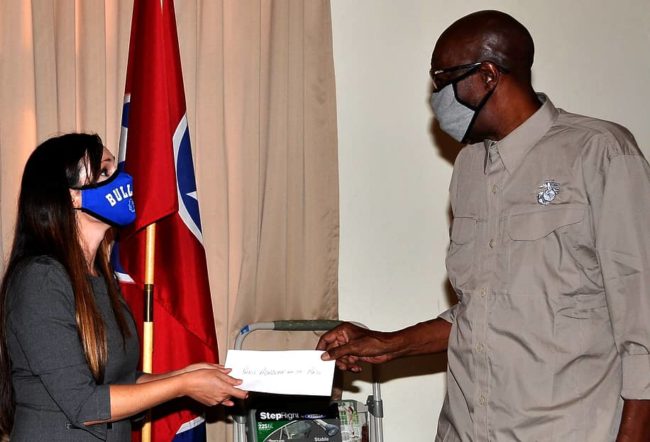 Paris, Tenn.–A scholarship has been established in the name of Georg Todd at the Paris Academy for the Arts.
Todd has been an early supporter for the Academy from its beginning and was on the board in its early days.
At the Association's September meeting, Todd said the arts are important to a healthy life. He also congratulated the board on its decision to re-name the Academy and how important he thought that change is to the entire community.
He noted that the name change does not affect people's good memories but points to the future of the community.
Todd presented a $1000 check to Board President Gioia Fazzini to set up a scholarship for students who need a bit of help to be able to take classes. With this donation, the Board has created the Georg Todd Scholarship to support students enrolling in classes at Paris Academy for the Arts.
Paris Academy for the Arts is located at 402 Lee Street, Paris, Tennessee