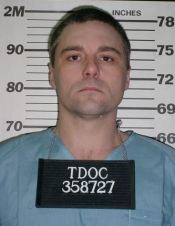 The Tennessee Department of Correction has confirmed that Jason Autry has been released from prison. According to TDOC, he was released at 9:30 a.m. today.
His release was the result of a plea deal in exchange for his testimony in the Holly Bobo kidnapping and murder case.
Earlier this week, Hardin County Judge C. Creed McGinley sentenced Jason Autry to eight years in prison after Autry pleaded guilty to solicitation to commit murder and facilitation of especially aggravated kidnapping. Autry was given credit for time served and good behavior.
Two other men, Zach Adams and Dylan Adams are still in prison. Zach Adams was sentenced to life in prison in 2017 and his brother, Dylan, was sentenced to 35 years.