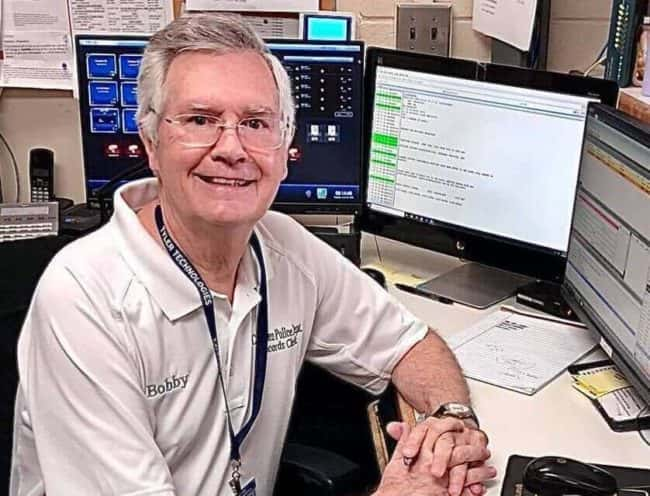 By Shannon McFarlin News Director
Camden, Tenn.–Today, a familiar face in Camden and Benton County bids farewell to his 'second home' at the Camden Police Department.
Bobby Melton–known to just about everybody as "Flash"–is retiring after 37 years from the department, where he has served as a records clerk and dispatcher. Melton also is an on-air fixture for "Catfish Radio" in Camden (WRJB and WFWL) and covers a multitude of events for the station and its news website.
Melton began as a part-time dispatcher in 1981 and noted, "I was blessed to turn it into a career of almost 40 years." Melton was promoted to full-time in 1983 and then took on the role of clerk/dispatcher in 1984.
He said, "I'm forever indebted to all of the Camden Police and city of Camden administrators I've had the honor and privilege to work with these many years as well as the employees of each department."
He noted Police Chief George Smith and Mayor Roger Pafford "have been wonderful bosses but more than that they are dear friends who greatly care and love the town they serve."
Melton said, "I've truly been honored and blessed to have them and the entire City Hall Family in my life and my thanks to each of them."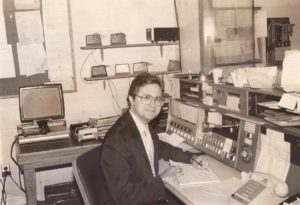 Photos: Top photo, Melton at the dispatch desk this morning; bottom photo taken in the 1980s.