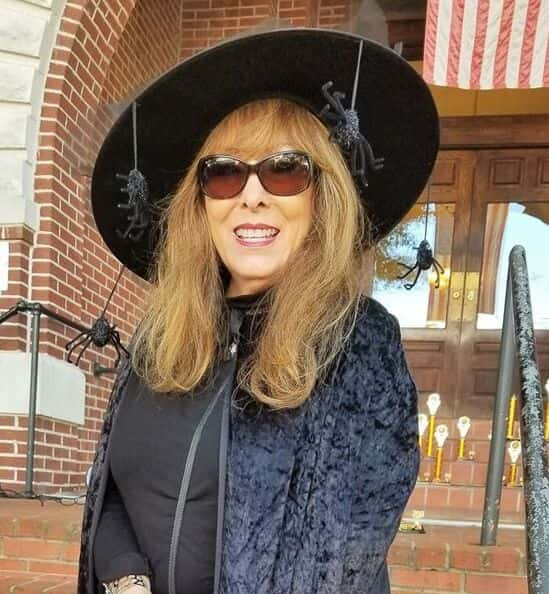 By Shannon McFarlin News Director
Paris, Tenn.–One of the greatest cheerleaders for the city of Paris is retiring, effective today. But don't worry–you'll still see her out and about as a volunteer at the many local events.
Downtown Paris Association Executive Director Kathy Ray's last day is today and to say she will be missed in that position is an understatement. Ray was a fixture at downtown Paris events even before she became the DPA's first full-time Executive Director in 2013.
She is responsible for the growth of many of the DPA's signature events, such as the Spooktacular, North Pole Family Fun Day, Holly Jolly Electric Christmas parade, Festival of Trees, Downtown Ice Cream Social, Downtown Paris Week and more.
Ray has always aspired to "go bigger and better" and that is evident in the success of the DPA events, which have drawn thousands to downtown Paris.
She also was responsible for acquiring grants which produced the Back Alley Paris project, the Catfish Statue project, and more.
She was steeped in Paris from the beginning. Raised in Whitehall Circle in Paris, she attended Atkins-Porter Elementary, Grove and then Henry County High School. With a stopover in Memphis, Ray had careers in banking, marketing and customer relations before she and her husband, Larry, moved back to Kentucky Lake and she began managing the FirstBank downtown branch before she took on the DPA role.
The DPA will still be in good hands as it moves under the umbrella of the Paris-Henry County Chamber and Ray will still be a familiar face as she continues to stay active in a volunteer role.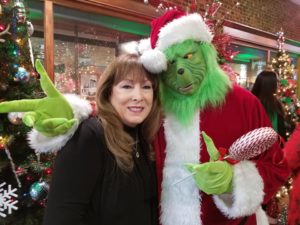 Photos: top photo, Kathy Ray all dolled up at the 2018 Spooktacular; Kathy with The Grinch in 2019. (Shannon McFarlin photos).