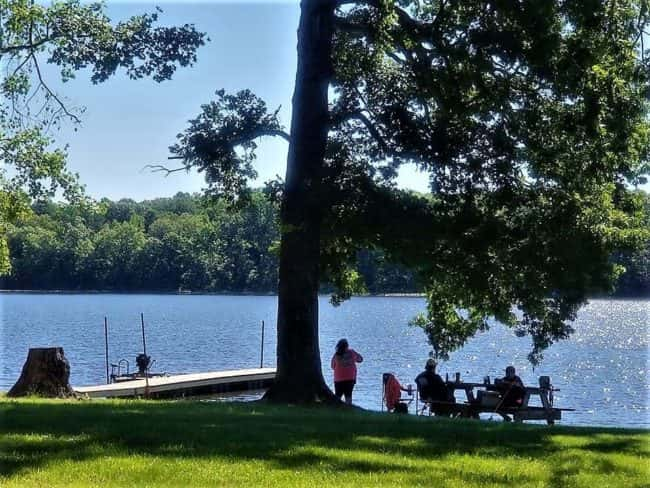 McKenzie, Tenn.–Carroll Lake in McKenzie was crowded with families enjoying days of fishing this week and with temperatures climbing today, what a better way to cool off and relax than take advantage of Tennessee's annual Free Fishing Day today.
This is the day when anyone may fish free without a license in Tennessee's public waters and we have plenty of places for people to fish right in our backyards: Kentucky Lake, Reelfoot Lake, Carroll Lake, the trout ponds at Eiffel Tower Park in Paris, McKenzie City Park, Martin City Park and more.
The day allows anyone the opportunity to try this great outdoor sport, especially children to celebrate fishing as a wholesome and healthy recreational option. In addition, children ages 15 and younger may fish without a license beginning on Free Fishing Day through the following Friday (June 12).
Free Fishing Day and Week apply to Tennessee's public waters, TWRA owned and operated lakes, and state park facilities. Some privately owned pay lakes and ponds continue to charge during this special day and week. Anglers will need to consult with those operators if there are any questions about a facility.
Photo by Shannon McFarlin