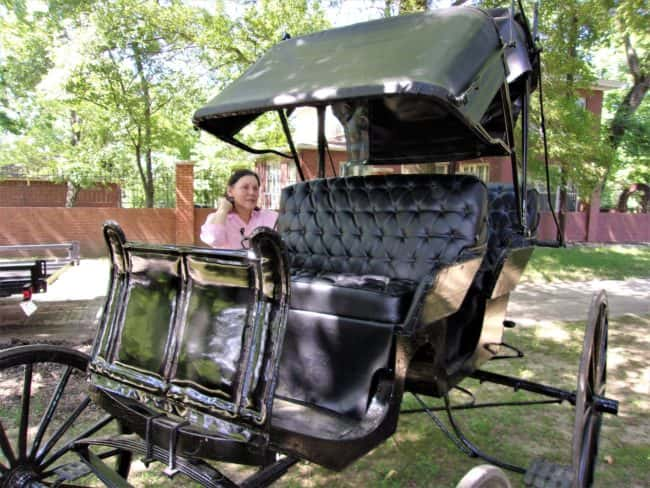 Paris, Tenn.—A refurbished authentic surrey has found a new home at the Paris-Henry County Heritage Center.
The stately surrey is a gift from the Wright family whose farm included land in Henry and Carroll Counties. The surrey was their principal family transportation and was donated to the Heritage Center by their granddaughter Rosemary Papetti Leonard.
The Leonard family picked up the surrey in Florida where her parents had lived and brought it to Tennessee where it was completely reworked by Amish craftsmen.
Heritage Center Director Suzy Herron said the surrey's new home 'perfectly suits her, elegant as she is, tucked under the porte cochere at Cavitt Place" on N. Poplar Street, where the Heritage Center is located.