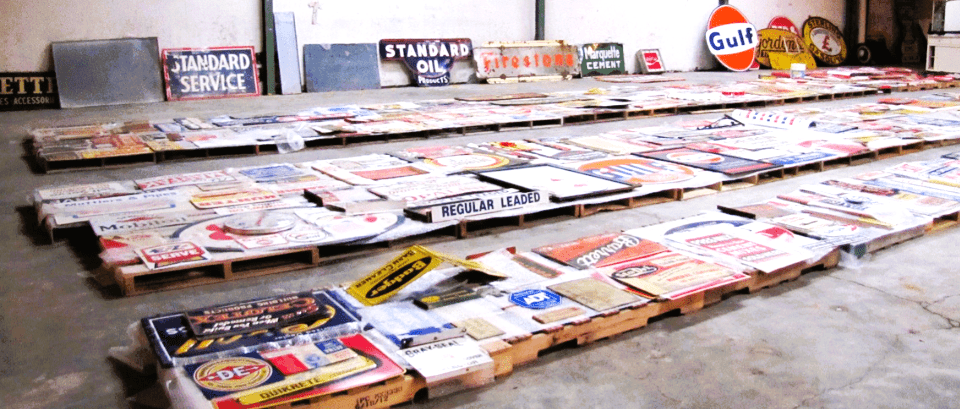 Union City, Tenn.–Several Discovery Park of America items including an assortment of original, vintage gas station signs and petroliana items are being auctioned off online by Aumann Auctions, Inc. Petroliana is a category of collectibles that is related to gas stations or the petroleum industry.
All items being auctioned off were from purchases made by the museum several years ago that have been kept in the museum's off-site storage. By rehoming these items, the museum is keeping with best practices to periodically evaluate and retain a manageable collection to ensure that it can properly care for, store, and display the artifacts within it, as new items continue to come into its possession.
Some of the funds generated from the auction will be utilized to grow and care for the artifacts in Discovery Park's permanent collection.
Aumann Auctions, Inc. of Nokomis, Illinois was founded in 1962 and conducts over 100 auctions annually throughout the country and online.
The online auction will go live at aumannauctions.com on Friday, Nov. 17, and remain open until Thursday, Dec. 14, 2023.
The second sale of various signage and petroliana will take place on November 22 and remain open until December 18, 2023.