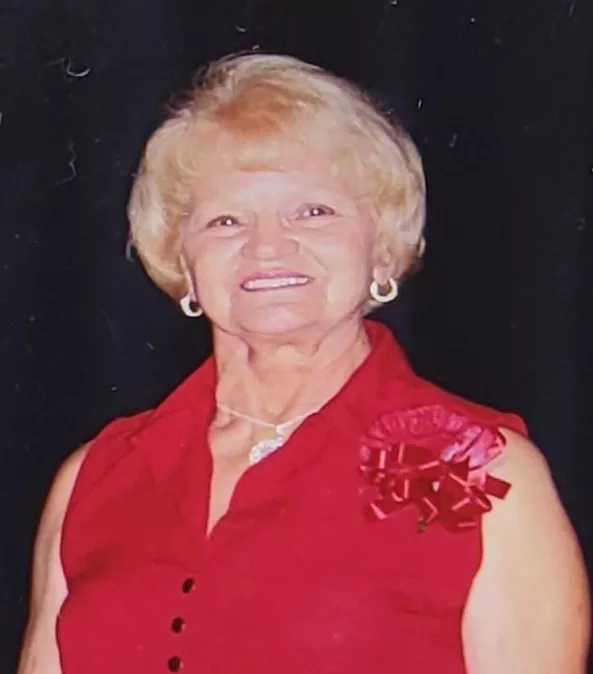 Marjorie Ann (Mann) Nolen, a beloved soul, peacefully departed this world Tuesday, September 12, 2023, while in the compassionate care of Signature Healthcare in Erin, Tennessee.
Her journey through life began on January 29, 1938, in Paris, TN, and from there she moved with her parents to Clarksville, TN, where she grew and thrived. Later in life, she married Benny James Mann, and together they settled in Indian Mound, TN.
Margie, as she was affectionately known, was the cherished daughter of the late Jesse James and Annie Mae Smith of Clarksville. She was a devout Christian, her faith in the Lord shining brightly throughout her life's journey. Margie dedicated her time and energy to various workplaces, leaving a mark wherever she went. She began her career at the Farmers Bank & Trust Company of Indian Mound, where her dedication spanned many years. Following her time at the bank, she lent her talents to the Montgomery County Nursing Home, contributing several more years of service. Her unwavering commitment continued at the Senior Citizens of Montgomery County until her well-deserved retirement.
Margie found joy in the simple pleasures of life, reveling in shopping excursions, perusing yard sales, and tending to her cherished flowers and fishpond. She was not only a loving mother but also a doting grandmother and great-grandmother. Her warm heart and vibrant spirit attracted many friends, and she was dearly loved by all, especially her friends at Signature Health Care.
In addition to her parents, Margie was preceded in death by her beloved husband, Benny James Mann, as well as her second husband, Bobby Joe Nolen. She leaves behind a legacy of love and devotion through her two sons, Benny Dean Mann and wife Ann, and Gary James Mann and wife Cindy, along with her adoring grandchildren, Jody Mann and Courtney Potts, and her cherished great-grandchildren, Taylor Mann, Madison Potts, and Savannah Potts.
A graveside service will take place on Thursday, September 14, 2023 at 2:30 PM at the Fairview Cemetery in Indian Mound. Benny Mann will officiate the service, with loving family members serving as pallbearers.
Though our hearts ache at the loss of our dear mother, we take comfort in the words of our Lord and Savior, Jesus Christ, who assures us that we shall see her again, Amen!
Arrangements are entrusted to Anglin Funeral Home, Dover, TN and online condolences may be made at anglinfuneralhome.com.