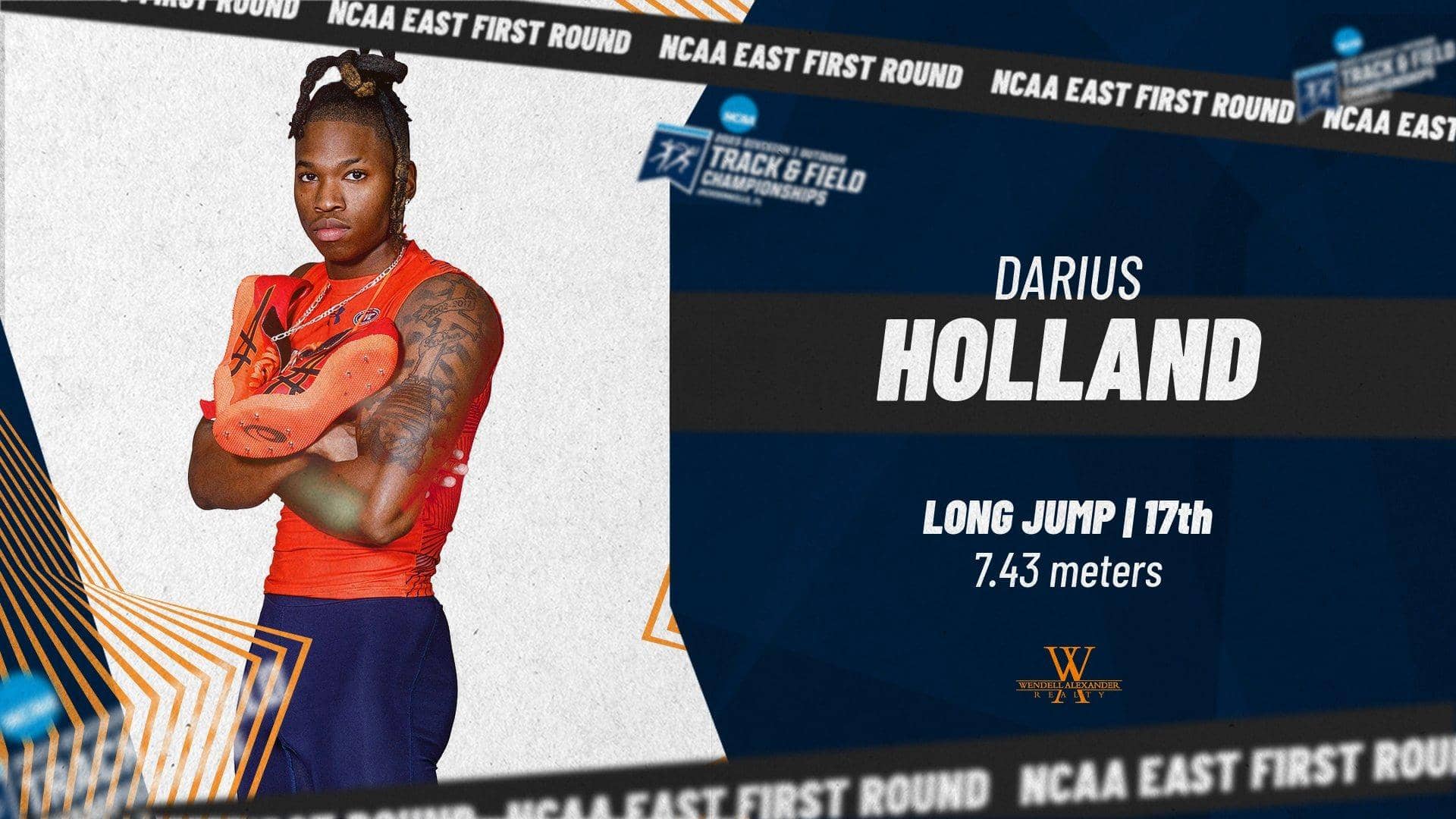 By Alex Boggis, UT Martin Assistant Sports Information Director
JACKSONVILLE, Fla. – University of Tennessee at Martin standout Darius Holland concluded his record-setting season on the national stage on Wednesday evening at the NCAA Division I Outdoor Track and Field East First Round held on the campus of North Florida.
Holland, a native of Ripley, Tenn. made history for the Skyhawks by becoming the first individual for the program to earn two berths to the NCAA Outdoor Track and Field prelim. He joined former UT Martin standouts Ryan Ford, Ann Asipan and Edwin Kurgat with experience on the national stage.
After recently setting the program's school record at the OVC Outdoor Championship two weeks ago, Holland competed in the men's long jump. Holland posted his best jump of the prelim on his third attempt with a distance of 7.43m. His performance ranked 17th in the East First Round and first amongst OVC competitors.
Graphic courtesy of UT Martin Sports Information