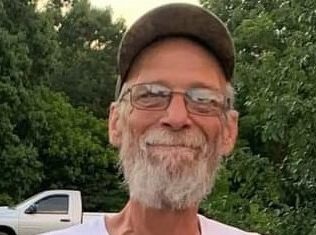 Hal Mott, Jr., 60, of Clarksville, Tennessee, passed away Wednesday, November 16, 2022, at his residence with his loving family by his side.
He was born at Ft. Campbell, Kentucky, July 12, 1962, the beloved son of the late Hal F. Mott, Sr and Cleo Ellen Rader Mott.
Hal was employed at the Bi-County Waste Management as a truck driver.  He was a loving and devoted son, father, grandfather, brother, uncle and best friend.
Those left behind to cherish his memory, significant other and best friend: Brenda Trainer; children: Joshua Lee Mott (Amber), Justice Cattee, Robert Dennis, Bradley Fugate, Amber Lehman, and Casey Lehman; brother: Daniel Daniluk, sisters: April Smith and Johnnie Moore, grandchildren: Chandler, Peyton, Callie, Paxton, Addilynn, Emmitt, Destiny, Ostin, Eveona, Ava, Davonta, Aakil, Brantley, Brooklyn and Bentlee and many nieces and nephews.
Memorials may be made to National Pancreatic Cancer Foundation or Vanderbilt-Ingram Cancer Center in memory of Hal.
A Memorial Service will be held at Cumberland Christian Fellowship at a later date.
Arrangements are entrusted to Anglin Funeral Home, Dover, Tennessee, and online condolences may be made at anglinfuneralhome.com.