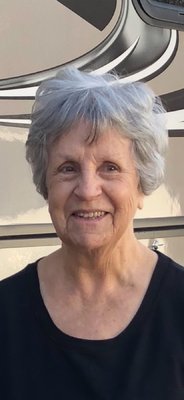 Mrs. Cynthia Sue Lynn, 83, passed away Friday, July 22, 2022, at her residence with her loving family by her side.
She was born Tuesday, September 6, 1938, in Corinth, Mississippi, daughter of the late James Ralph Counce and Hazel Smith-Counce. In addition to her parents, she is preceded in death by her brothers, James, Leck, and Johnny Counce.
Mrs. Sue was a member of First Baptist Church of Dover and taught Sunday School for 20 plus years. She was co-owner and operator of Dover Auto Parts with her husband Billy, for over 50 years.
She is survived by her husband of 63 years: Billy, her daughters: Connie Lynn and Carla Wallace (Ricky), grandchildren: Rachel Petty (Marshall) and Will Wallace, and great grandchildren Sophie and Amelia Petty.
Visitation for Mrs. Lynn will be from 4:00 p.m. to 7:00 p.m. Monday, July 25, 2022, at Anglin Funeral Home and will continue Tuesday from 10:00 a.m. until the time of service. The funeral service will be at 1:00 p.m. Tuesday, July 26, 2022, at Anglin Funeral Home with Bro. Garrette Milliken officiating. Burial will follow at Stewart County Memorial Gardens.
Pallbearers will be Mike Atkins Ricky Wallace, Larry Crockarell, Larry Fitzhugh, Dwayne Sumner, and Billy Williams.
Arrangements are entrusted to Anglin Funeral Home and online condolences may be made at anglinfuneralhome.com.