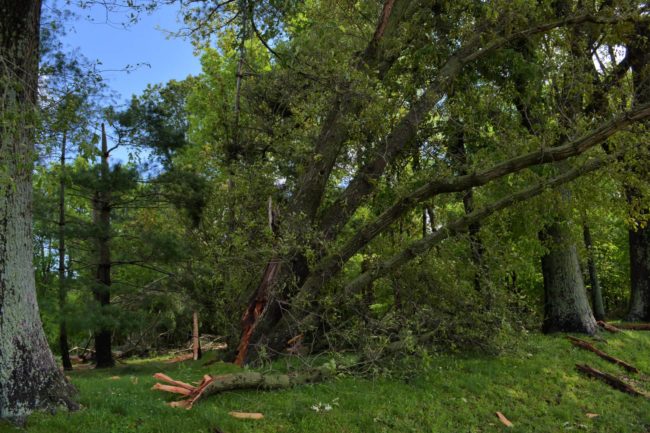 A 49-year-old woman died in Weakley County when a tree fell on her residence during this morning's storms and the National Weather Service in Paducah has confirmed that several tornadoes occurred in area counties.
According to Weakley County Emergency Management Agency Director Ray Wiggington, Angela L. Jones was found deceased in her home in the area of 5577 Greenfield Hwy. 54, Dresden, around 4 a.m. today.
Wiggington told RadioNWTN a tree had fallen through the roof of her mobile home.
He said at least six other homes in the surrounding mobile home park were also hit by falling trees. and four of the homes were a total loss.
"A total of 10 structures were affected within Weakley County during the storm, with numerous trees and power lines down, blocking roadways," he said. And as we reported earlier, Dresden Schools were hard hit by the storm, with Weakley County Schools being cancelled today.
Meanwhile, NWS in Paducah has confirmed tornadoes in Graves, Hickman and Fulton Counties in Kentucky early this morning.
NWS officials said, "Our damage survey team has confirmed that an EF-1 tornado with peak winds of 95 mph occurred in southern Graves County, KY, early this morning. The damage path stretches from Cuba to Lynnville. We'll have additional details tomorrow."
Earlier, they said, "Our damage survey team confirmed two tornadoes occurred early this morning in Hickman and Fulton Counties in western Kentucky. An EF-1 tornado occurred in Clinton, KY, and an EF-2 tornado struck Fulton County, KY."
Union City Schools will be open Wednesday; they had been closed today due to storm damage in the city.
Photo: One of several uprooted trees along the tornado's path on Airport Road, Fulton County, Ky. Photo by Joni Yates.