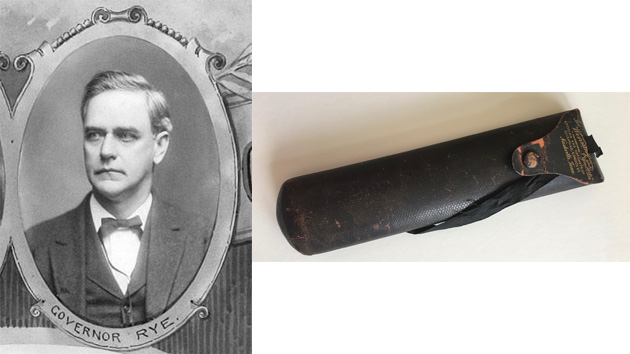 Paris, Tenn.–The Henry County Historical Society will hold its annual "Show and Tell Night" beginning at 6 p.m. on Thursday, May 6, 2021. The event will take place at the Paris-Henry County Heritage Center, 614 N. Poplar St., in Paris, Tennessee. The public is invited to bring local history items to share.
Among the artifacts expected to be shown are an original photograph of the Grove High School class of 1916 donated by John S. Richards of Barrington, New Hampshire. Items that once belonged to Tennessee governors from Henry County will include Tom C. Rye's eyeglass case and James D. Porter's topcoat and vest donated by the Sophia Snider Ray estate. Items once owned by two other governors will include Gordon Browning's U.S. flag from his office and James Nance McCord's hat.
During a brief business portion of the meeting, President David Webb will give an update on the status of the society's 1927 American LaFrance fire engine under restoration.
Photo: Governor Tom Rye of Paris and his eyeglass case.