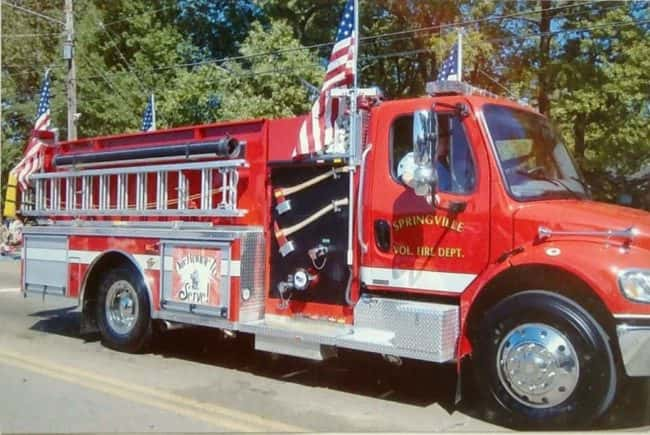 Springville, Tenn.–The Springville Community Fire Department will be hosting its annual Chili Supper Fund Raiser and Annual Meeting Saturday March 14th, at Springville Community Center located at 95 Broadview Rd, Springville.
The supper will start at 4 PM and go until 7  PM followed by the annual meeting. The supper will include chili, hot dogs, deserts and drinks. The cost is $7.00 per adult and $4.00 for children 10 and under.
This year's event is sponsored by Kroger, Trolinger's, South Side Café, Walmart, Lakeway IGA and Cash Saver.
Fire Department officials said, "We encourage all those in the Community to come out and enjoy some good food and awesome fellowship. We would also like to extend a welcome to all those that would like to support a great group of firefighters to come out and enjoy the same.
"We know with the threat of the Coronavirus, it is a concern to everyone and we ask that if anyone experiencing flu like systems to include fever, cough or difficulty breathing to exercise due caution and remain at home.
"We at Springville Community Fire Department wish to thank the community, and all others, for their continued support of our mission and wish everyone a healthy and happy year to come."