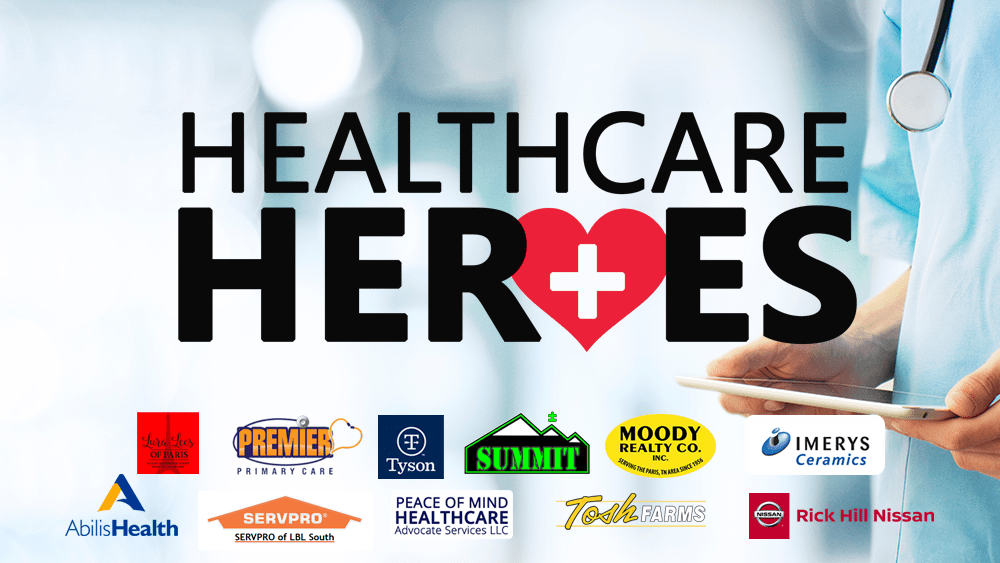 We're so proud of our Healthcare Heroes! Each day, nurses, doctors, first responders and all medical professionals are working tirelessly to keep our communities safe in the face of COVID-19. Help us honor them by uploading a Healthcare Hero photo below.
Thanks to our GREAT sponsors! Lura Lee's of Paris, Premier Primary Care, Tyson Foods, Summit Roofing and Restoration, Moody Realty Co., Imerys Ceramics, Abilis Health, Servpro LBL South, Peace of Mind Healthcare Advocate Services LLC, Tosh Farms and Rick Hill Nissan.
This is not a contest. There is no voting period and no prize.