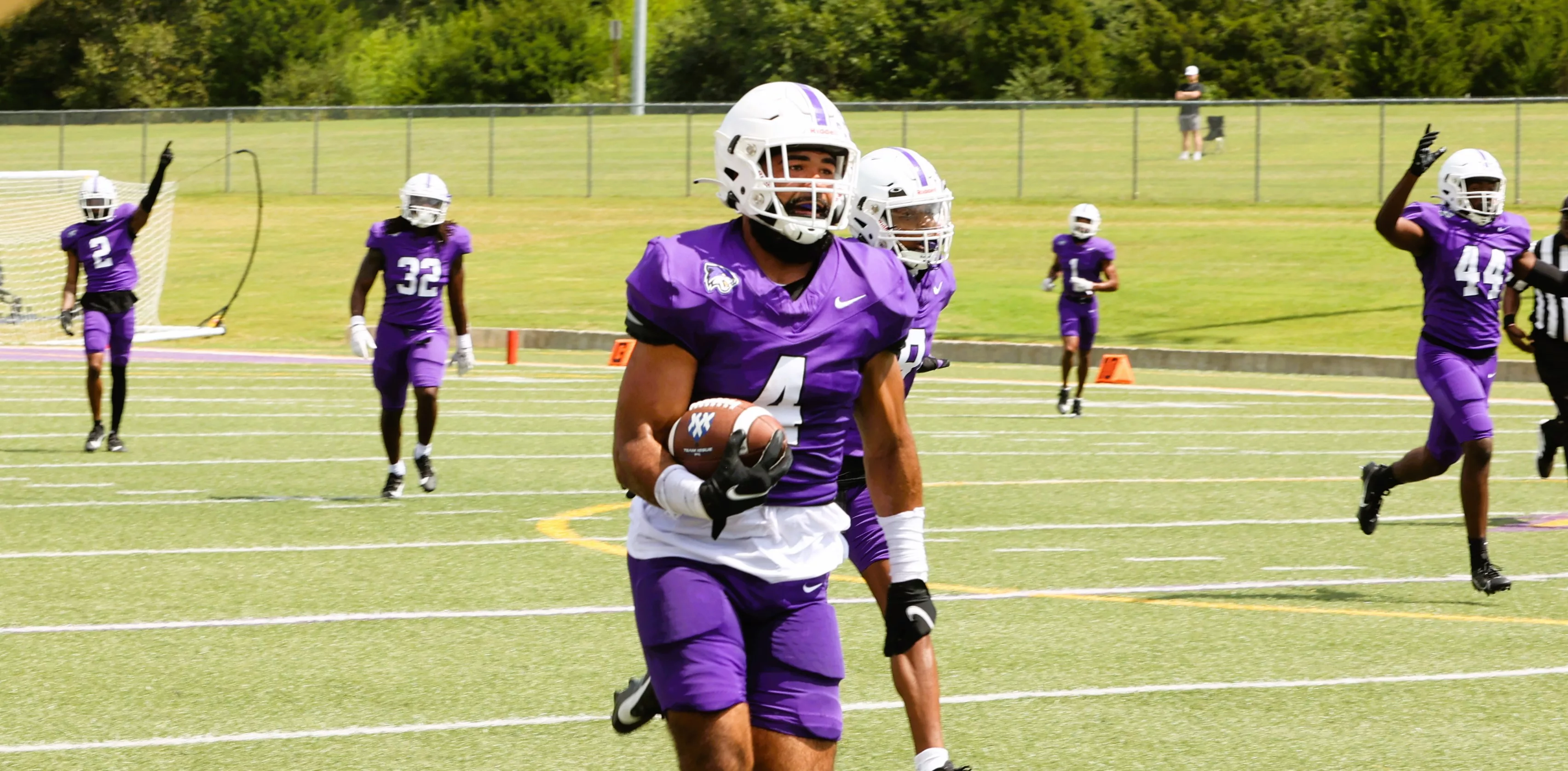 MCKENZIE, Tenn. – The No. 8 Bethel Wildcats opened the home portion of their season Saturday playing host to St. Andrews University. The Cats looked worthy of their lofty ranking, beating the visitors from North Carolina 77-0. 
Bethel moved to 2-0 on the year while the Knights dropped to 0-3. Bethel is 2-0 versus St. Andrews all-time. The Wildcats have won 14 straight regular season games. 
Bethel led 42-0 after the first quarter and 63-0 at the half. The coaches agreed to play just 10-minute quarters in the second half. Bethel played reserves much of the that half. 
Bethel had a 462-146 advantage in total yards. The Wildcats had 200 yards rushing and 262 yards passing. 
Three different quarterbacks threw touchdown passes for the Wildcats. Joaquin Collazo III threw for 146 yards and a score. Avaun Rucker had a 100-yard performance and a touchdown. Taylor Yancey had the other scoring effort.
D Dixon, Will Secker and Dedrick Borden had touchdown receptions. 
Three different running backs rushed for touchdowns. Martize Smith rushed for 113 yards and two scores. Mitchell Faulkner scored three times while Jordan Cason crossed the goal line once. 
Andrew Welch was perfect nailing 11 straight point after attempts. Brayden Johnson had a big day punting and kicking. Johnson had a 40-yard average on four punts and was credited with six touchbacks. 
The Wildcat defense did their part with two interception returns for touchdowns. Darian Burns returned a pick for 68 yards. Javonte Carter ran a score back from 20 yards out. Makel Crawford led the Cats with five total tackles. Dee Hines, Treyon Wash, and Brody Franks had four total stops each. Ten different Wildcats had tackles for losses. 
The Cats have four interception returns for scores on the young season. 
Coach Michael Jasper was proud of his troops. "We are really proud the way the guys executed as an entire program. We went into this game wanting to focus on correcting the mistakes we had in game one. The entire program, from the staff to the players committed to preparing the right way and it was awesome to see that translate to on field production and success. We have to continue to love the process and will keep finding ways to get better."    
Next Week:
The Cats remain at home to host Bluefield at 1 p.m. Saturday. It will be WRAP Day at Wildcat Stadium.