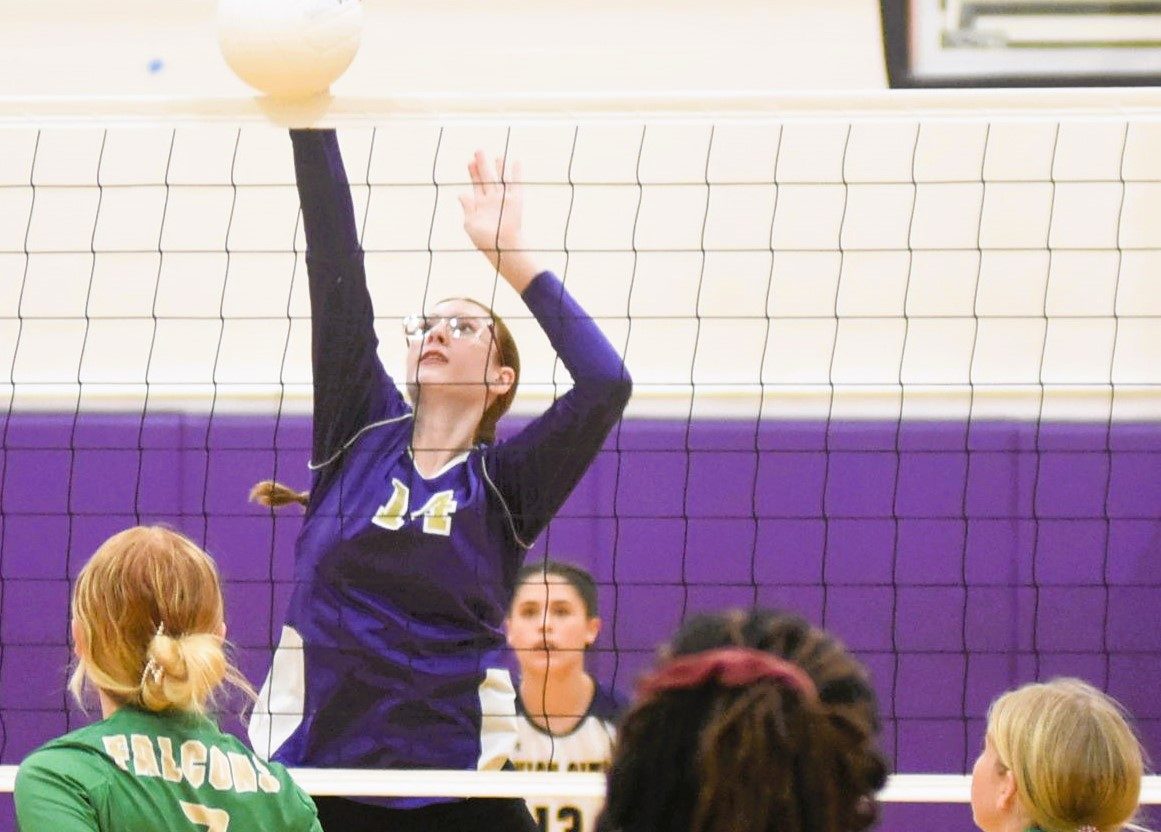 By Mike Hutchens, UC Schools Communications Director
Union City, Tenn.–It was a good day for Union City fall sports teams Thursday.
The Tornadoes were victorious in middle school football and softball, while the high school volleyball team also triumphed. Additionally, the high school girls' cross country squad had a pair of runners earn medals in the Milan Invitational.
The following is a recap of those competitions.
MIDDLE SCHOOL FOOTBALL
UC 14, Gibson Co. 0
Brayden Marshall threw a touchdown pass to Jack Theobald, B.J. Boyd ran for a score, and the Tornado defense posted a shutout as the Purple and Gold recorded its first win of the season.
Zack Thomas had six tackles and Ayden Bevis was in on five stops for the Twister defense. Ayden Puckett was credited with four hits.
Marshall completed five passes in all for 51 yards. Both Theobald and Puckett had two receptions apiece.
Boyd finished with 82 yards rushing on just four carries. Marshall totaled 31 yards on the ground, while Theobald added 27.
Union City (1-2) will play at Martin next Thursday.
MIDDLE SCHOOL SOFTBALL
UC 10, Martin 0
Ella Grace Howell singled twice, Averi Riley scored three runs, and Maddie Steward doubled, crossed the plate twice, and drove in a run to lead Union City's rout of Martin.
The Lady Tornadoes (5-6) scored four times in both the first and third innings and took advantage of five Martin errors to beat the Weakley Countians for the second time in as many meetings this season.
Hadley Smith spun a one-hitter with six strikeouts to notch the pitching win.
Union City will host eight other teams in an invitational tournament Saturday at Graham Park. The Twister girls will face Ridgemont at 8 a.m., play Lake Road at 9:15, and Henderson County at 10:30 in pool play.
A game against USJ will begin the tournament portion of the event for UC.
HIGH SCHOOL VOLLEYBALL
UC 3, Lake Co. 0
Union City had no trouble with overmatched LC, winning 25-5, 25-9, and 25-6 to improve to 3-6 on the season.
Addison Carr finished with 22 assists and eight aces for the Lady Tornadoes. Gracelyn Sims had eight kills and five aces, and Madie Theobald recorded 14 assists, a pair of aces, and two kills.
Debrionna Jones chipped in with three kills.
UC also won the jayvee matchup, 25-10 and 25-12.
Mary Kate Sinclair had 11 assists and a pair of kills for the winners. Crickett Washburn was good for nine aces, eight assists, and three kills, while Clare Atwill served up nine aces.
Ca'Lae Ervin had a half-dozen kills, and Alyssia Davis was credited with five. Madison Hillin had two aces and two kills.
Union City will play on the road three times next week, at Halls (Monday), Obion Central (Tuesday), and Gibson County (Thursday).
HIGH SCHOOL CROSS COUNTRY
Wagoner, McKinney bring home medals
Bailey Wagoner (17th) and Briley McKinney (18th) posted Top 20 finishes for the UC girls to earn medals in the Milan Invitational.
Wagoner was timed at 24:06 in the 5K event, while McKinney came in just behind her teammate at 24:13.
There were 181 girls to participate and 203 boys in the large field of competitors.
Woodrow McKinnis (19:27) represented the Union City boys' best finish at No. 37. Rushdon Howell was 42nd with a time of 19:58.
Other times for the Tornadoes included Cory Gentry (21:49), Tabor Hall (27:53), Colton Gary (28:30), and Cutler Hall (29:06).
Union City runners will compete next in Huntingdon on Tuesday.