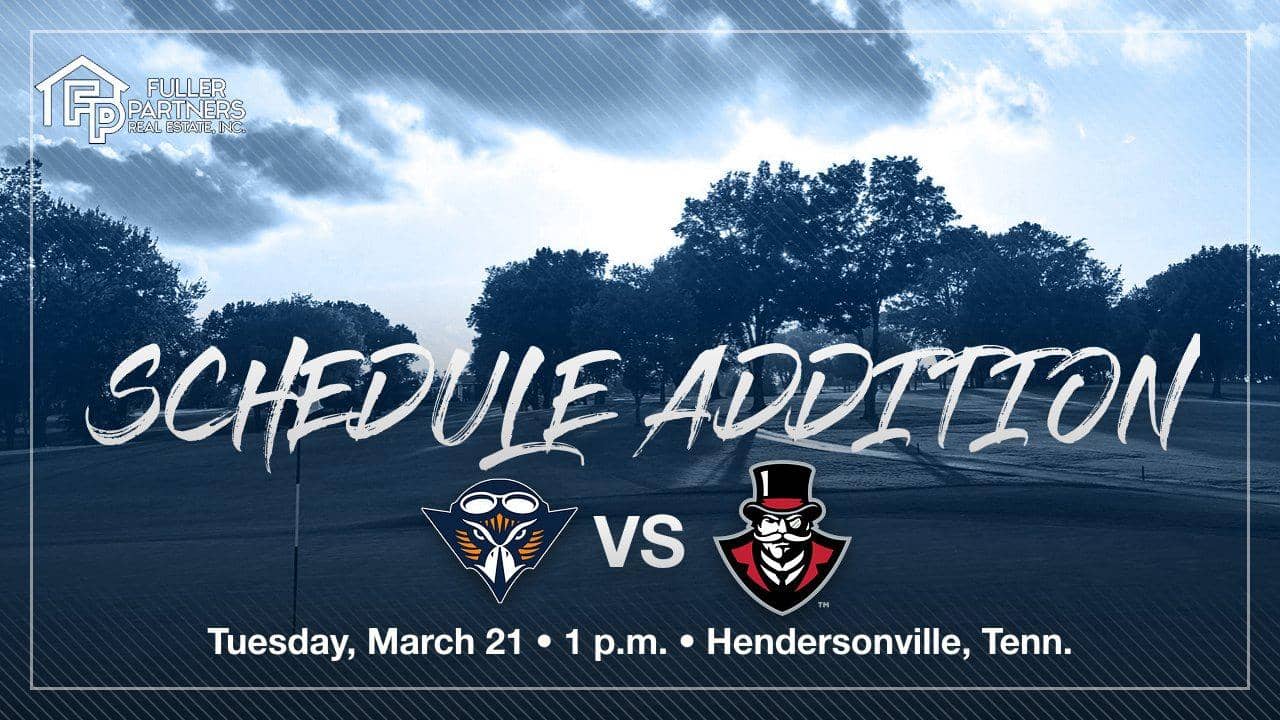 By Ryne Rickman, UT Martin Sports Information Director
MARTIN, Tenn. – University of Tennessee at Martin head golf coach Austin Swafford has announced the addition of a one-day, 18-hole stroke play duel match against in-state rival Austin Peay. The Skyhawks will battle the Governors on Tuesday, March 21 at Bluegrass Yacht and Country Club in Hendersonville, Tenn.
All nine UT Martin golfers will be in action as the format calls for a 6-count, 4-format stroke play with three players competing as individuals. The match will begin at 1 p.m.
"We had one playing date left over this season and I always want to give our guys the most opportunities to compete as possible," Swafford said. "Bluegrass is a great course with an old-school feel to it – it will provide a good test for our team as it demands accuracy and precision off the tee. Lastly, these duel matches are becoming more and more popular – they provide a really unique and competitive environment so I'm looking forward to how we handle that challenge."
This added event is the seventh of the spring and 12th of the 2022-23 regular season for the Skyhawk golf program, who is coming off back-to-back Ohio Valley Conference championships. Following this duel match, UT Martin will take two weeks off before taking part in three consecutive weeks of tournaments – starting on April 3 – to tune up for the 2023 OVC Championships, held in Cape Girardeau, Mo. on April 23-26.
Graphic courtesy of UT Martin Sports Information