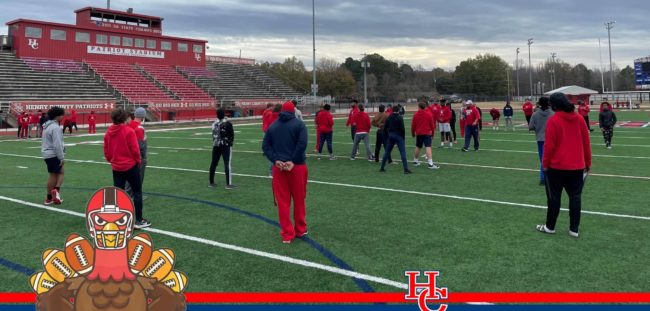 Paris, Tenn.–There's nothing quite like early practice on Thanksgiving morning!
The Henry County High School Patriots and coaching staff were THANKFUL on Thanksgiving morning for the opportunity to come together for practice for tonight's TSSAA semifinal game at Patriot Stadium.
The Patriots are asking fans to pack the house, wear their red and bring their cowbells and other noisemakers to the game, set for 7 p.m. The Patriots will face Page High School.
Tickets $10 at the gate or $8 (plus a few fees) on Go Fan.