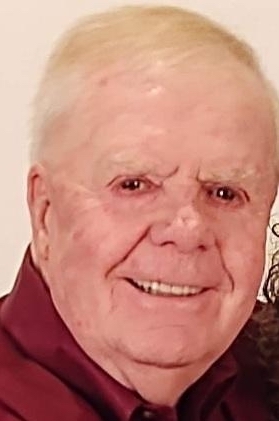 Robert H. "Bob" Tyler, Jr., 74, of Buchanan, died Saturday, August 6, 2022, at the Henry County Medical Center.
Born Monday, November 17, 1947, in Puryear, Tennessee, he was the son of the late Robert Tyler, Sr., and the late Florence Lamos Tyler.
Bob was a retired US Air Force Vietnam veteran. After retiring from the military, he spent 22 years as an educator in various roles in the Henry County School System. He enjoyed reading, camping, playing the banjo, and spending time with his family. Bob was a member of the Bridge of Hope Church in Paris.
He married Shelia Simpson Tyler Saturday, November 11, 2000, who survives, of Buchanan.
Along with his wife, survivors include his children: Amy (Chris) Jones, of Murray, and Brandon (Liz) Swor, of Paris; a sister: Louise (Robert) Jourden, a brother: Ronald D. (Joann) Tyler, both of Paris; a niece: Tina (Shane) Jungers; six grandchildren and one great grandchild; many great nieces and nephews, and great great nieces and nephews.
Bob is also survived by a former coworker and longtime friend, Ann Curtis, of Paris.
In accordance with Bob's passion for learning, he requested that his body be donated for medical research.
Ridgeway Funeral Home 201 Dunlap St., Paris, Tennessee, 38242, is handling the local arrangements.
A memorial visitation will be held, Sunday, August 14, 2022, at the Bridge of Hope Church 1575 Hwy 641 S. Paris, Tennessee, 38242, from 1 until 3 p.m.
His memorial service will be held Sunday, August 14, 2022, at the Bridge of Hope Church at 3 p.m., with Eric Kelleher officiating.
The family has requested in lieu of flowers that donations be made to Convoy of Hope, PO Box 1125, Springfield, Missouri, 65801 or at convoyofhope.org.