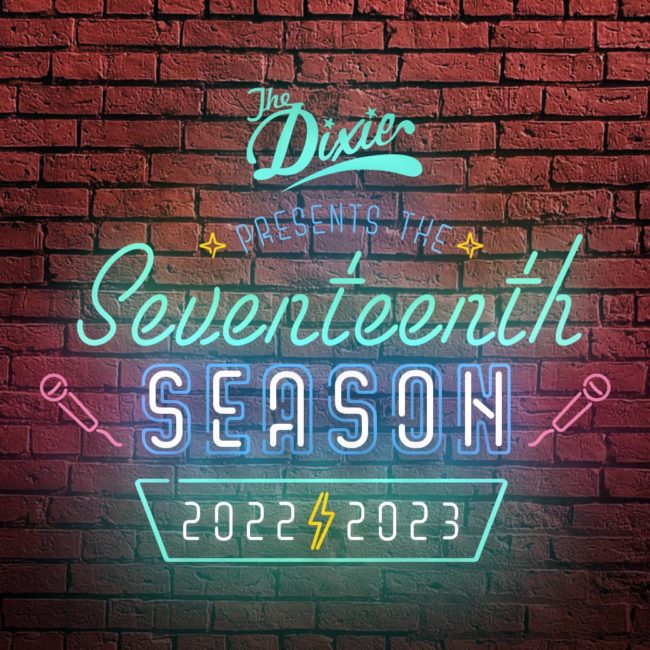 Huntingdon, Tenn.–It will be another stellar season for The Dixie Carter Performing Arts Center, with guest performers to include Lorrie Morgan, the Gatlin Brothers, Always…Patsy Cline, T.G. Sheppard and Pam Tillis. 
The Dixie Carter Performing Arts & Academic Enrichment Center's tickets for its 17th Season's Performance Series will go live this week starting with VIP Season Tickets for past season ticket holders on Friday, August 12, at 10 AM, followed by Season Tickets for the general public on Wednesday, August 17, at 10 AM.
Individual show tickets for the first half of the season will go on sale Monday, Aug. 29 at 10 AM. Performances include Lorrie Morgan, Forever Abbey Road, An Evening with The Gatlin Brothers, Always…Patsy Cline, and The Martins with special guests The Sound. Patrons may also purchase tickets to November performances of The Phantom of the Opera and December 3rd's Christmas at The Dixie at this time.
LORRIE MORGAN – Saturday, Oct 1, 2022, 7:30 PM The first woman in country music to begin her career with three consecutive Platinum albums, will kick off the new season on Saturday, Oct. 1. Her long list of hits include "A Picture of Me Without You," "I Guess You Had to Be There," "What Part of No," "Five Minutes," and "Something in Red."
FOREVER ABBEY ROAD – Saturday, Oct 22, 2022, 7:30 PM Comprised of four Nashville musicians who work hard to create a unique show that demonstrates what the Beatles might sound like if they were making music today, Forever Abbey Road use current technology and modern rock energy to recreate the Beatles sound in a fresh way.
THE GATLIN BROTHERS – Saturday, Nov 19, 2022, 7:30 PM Grammy Award winners Larry, Steve, and Rudy have accumulated eight No. 1 singles, 30 Top 40 records, and five BMI "Million-Air" Awards during their storied career. The Gatlin Brothers are members of the Grand Ole Opry and have performed for eight of the last United States presidents.
ALWAYS…PATSY CLINE – Saturday, Jan 14, 2023, 7:30 PM Based on the true story of Patsy Cline's friendship with Houston housewife Louise Seger, the play focuses on the fateful evening at Houston's Esquire Ballroom when Seger hears of Cline's death in a plane crash. The Los Angeles Times has called the play a "song-filled valentine" to the legendary singer.
THE MARTINS WITH SPECIAL GUESTS THE SOUND – Saturday, Jan 21, 2023, 2:00 PM Wrapping up the first half of The Dixie's 17th Season, siblings Joyce, Jonathan, and Judy make up The Martins, the beloved Gospel trio that rose to fame in the 1990s with help from the Gaither Homecoming Video and Concert Series. Their career accolades include Dove Awards and a Grammy nomination for 2014's "The Martins A Cappella." Opening for this group is The Sound, a multi-Dove Award nominated band comprised of Levi, Jacob, and Rob Mills. Their distinct, country-pop inspired style has captured the attention and affection of fans around the world. 
Individual tickets for the second half of the season drop Thursday, Dec. 8 at 10 a.m. and include performances by T.G Sheppard, The Doo Wop Project, Pam Tillis, The Band of Heathens, and The Black Jacket Symphony Presents Fleetwood Mac's "Rumours."
T.G. SHEPPARD – Saturday, Feb 11, 2023, 3:00 PM As a country music legend from nearby Humboldt, Sheppard has 21 No. 1 hits to his credit and is still considered among the most popular live performers on tour.
THE DOO WOP PROJECT – Saturday, Mar 4, 2023, 7:30 PM Tracing the evolution of Doo Wop from the classic sound of five guys singing harmonies on a street corner to today's biggest radio hits, this show  features stars from Broadway hits "Jersey Boys," "Motown: The Musical," and "A Bronx Tale" and is sure to delight fans at The Dixie.
PAM TILLIS  – Saturday, Apr 1, 2023, 7:30 PM As the daughter of legendary singer/songwriter Mel Tillis, Pam Tillis achieved six No. 1 singles and three Platinum albums with its like "Shake the Sugar Tree," "Mi Vida Loca," and "Maybe It Was Memphis." Grand Ole Opry star Pam Tillis has earned two Grammy Awards during her storied career.
THE BAND OF HEATHENS – Saturday, Apr 29, 2023, 7:30 PM Over the past 15 years, The Band of Heathens has released nine acclaimed albums of roots rock originals, played festivals like Bonnaroo and South by Southwest, and toured the world many times over. 
THE BLACK JACKET SYMPHONY PRESENTS FLEETWOOD MAC'S "RUMOURS" – Saturday, June 3, 2023, 7:30 PM Take a journey back to the recording of Fleetwood Mac's seminal album, which spawned four Top 10 singles and a No. 1, with the incredibly talented symphony.
Save 15% with season tickets, available only through The Dixie's Box Office. Individual show tickets can be purchased online at DixiePAC.net, by phone at 731-986-2100, or in person at The Dixie's Box Office located at 191 Court Square in Huntingdon. The Box Office is open Monday-Friday from 10 AM – 4 PM.