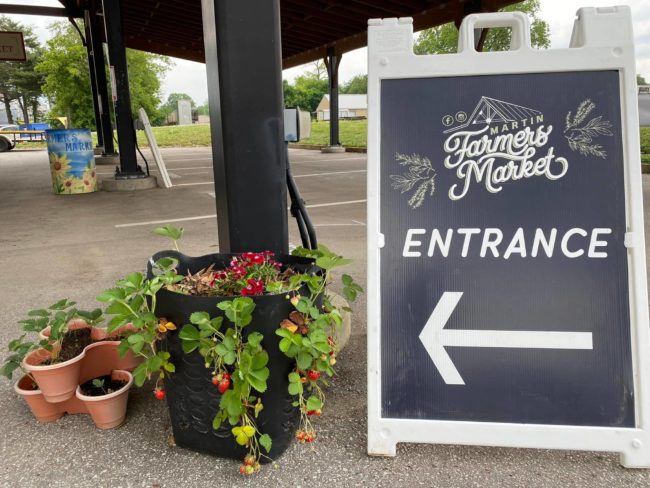 Martin, Tenn.–The Martin Farmers Market season kicks off this morning and along with other vendors they'll be holding its first Strawberry Market. There also will be live music.
Opening day vendors on Saturday, May 14th from 8am-12pm. are:
Purrfectly Homemade
Coit Betts Farm
Flower Child Designs
Sunnyside Farm
Flourish
Hidden Acres Homestead
Golden Grace Flower Farm
At 9am Oxford Street Band will give us some groovy tunes, and at 10am we will announce the #GrowFoodChallebge START winner. The Martin Farmers Market is the place to be on Saturdays 8-12 and Wednesdays 3-6pm.