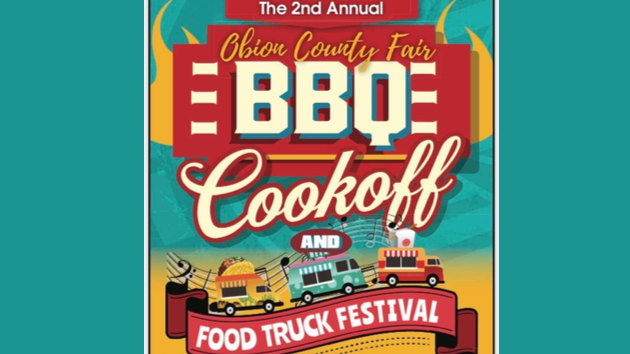 The second Annual Obion County Fair BBQ Cookoff and Food Truck Festival will be held this weekend, Friday May 13 and Saturday, May 14 a the Fairgrounds.
The event will be held Friday, May 13, from 4 p.m. to 9 p.m., with AC-43 in concert. There will be 3 inflatables for kids, with $7 armband per child for the night.
There will be 11 food trucks including, Buzz Feed Market & Deli, Doughsserts, Tom's in the Doghouse Fresh Lemonade, Eddyville's Fried Pork Skins, Billie D's Concessions, America Runs on Pizza, The FIXX Breakfast & Burger Company, Smokey Bottom BBQ, Hawaiian Shaved Ice and Jpe (Coffee) on the Go.
Skinscapes Face Painting will be on site for the kiddos.
Saturday, May 14, the event will be held from 11 a.m. to 9 p.m., with inflatables, food trucks and Skinscapes through the day. AC-43 will be in concert from 4 p.m. to 9 p.m.
The Sunset Chasers Ribbon Cutting will be held at 12 p.m. Saturday, May 14, at 2122 Walker Tanner Road in Union City, Tennessee. You can enjoy bouncy  houses, food, camper sales, live music and more.