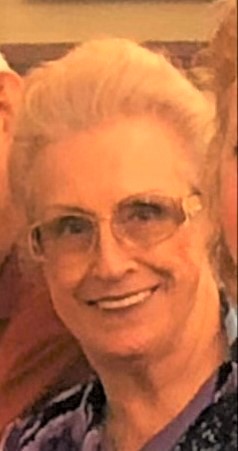 Mrs. Edna Mae Clark, 86, of Dover, Tennessee, was called home to be with the Lord Saturday, April 30, 2022, at her residence with her loving family by her side.
Mrs. Clark was born in Stewart County, Tennessee, Friday, March 20, 1936, the beloved daughter of the late Wilbert Levi and Bertha Wallace.  She was a dedicated worker for the Stewart County Sheriff's office as a records clerk/dispatcher during the Frank Schwarzmeier administration.  She loved the Lord and was a member of New Hope Church of God.
In addition to her parents, she is preceded in death by her first husband Bernice Mathis; son Jeffrey D. Mathis, brothers Glen Wallace and George Wallace, sister Helen (Frank) Schwarzmeier and brother-in-law Jim Rich.
Mrs. Clark is survived by her loving and devoted husband, of 46years, Chuck Clark, of Dover, Tennessee; son Greg (Carol) Mathis, of Dover, Tennessee; brother Phillip (Marie) Wallace, of Dover, Tennessee; grandchildren Thomas Mathis, Jaclyn (Matt) Antonio; sister Dixie Rich, of Madison, Tennessee; sister-in-law, Joan Wallace, of Clarksville, Tennessee, and several nieces and nephews.
Visitation will be Monday, May 2, 2022, from 11 a.m. until 1 p.m. at Anglin Funeral Home.  Funeral service will be Monday, May 2, 2022, at 1 p.m. at Anglin Funeral Home Chapel with Bro. Garrette Milliken and Bro. Arnold Edmondson officiating.
Burial will follow at Page Cemetery.  Those serving as pallbearers are Larry Wallace, Andy Auth, David Elliott, Christopher Fojtik, Monroe Page, Thomas Mathis, and Matt Antonio.
Arrangements are entrusted to Anglin Funeral Home, Dover, Tennessee, and online condolences may be made at anglinfuneralhome.com.