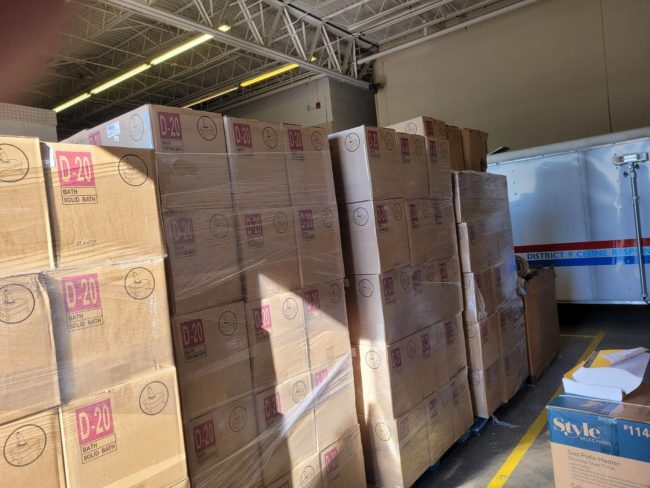 Union City, Tenn.–Two tractor trailers of donated items for victims of the December 10 tornado outbreak were delivered in Kentucky and Tennessee yesterday.
Obion County EMA Director Danny Jowers said, "A big Tennessee thank you goes the folks of Lackawanna County Pennsylvania, county seat Scranton, for the overwhelming generosity for Tennessee and Kentucky. Two tractor trailers went to Kentucky storm relief and the other we just unloaded at the EMA bldg to be used for storm relief in Tennessee."
These items range from new clothing, items for children, household goods, water and much much more. "There is good in this great country and thank you again our friends in Pennsylvania," Jowers said.
Samburg and the Reelfoot Lake area were especially hard hit.