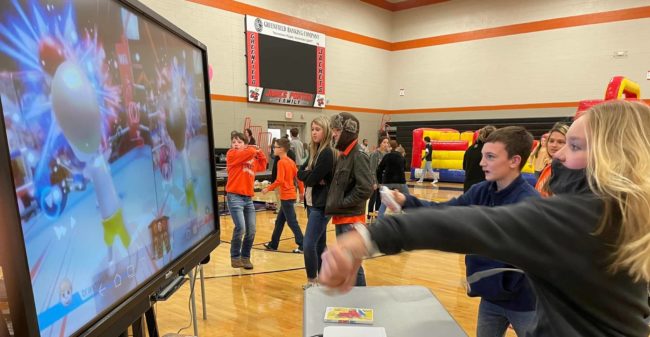 Greenfield, Tenn.–After a couple of postponements, Greenfield School was finally able to celebrate their state designation as a Reward School. And thanks to supportive parents, teachers and students alike were "rewarded" for academic achievement and growth with a day of fun and food.
Nearly 30 volunteers, coordinated by parents Sara and Bjorn Hubbard, oversaw the jumping, gaming, and competing children and youth while teachers enjoyed a meal catered by Richie and Reggie's BBQ.
Assistant Director Betsi Foster congratulated Principal Jeff Cupples on the school's achievement and a successful celebration. Assistant Principals Jamie Doster and Matt Butler expressed gratitude to parents and staff who made the day possible.