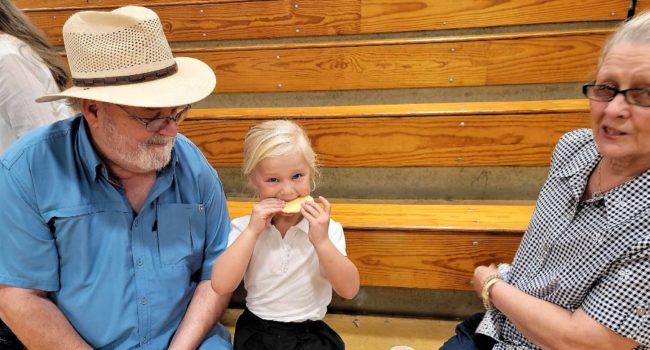 By Mike Hutchens, UC Schools Communications Director
Union City, Tenn.–Union City Elementary School hosted grandparents of its students Monday and Tuesday, celebrating Grandparents Day.
The visitors gathered in the school gymnasium and were entertained with a song by each grade, directed by music teacher Katie Tohn.
Students and their grandparents then enjoyed a snack and took advantage of photo opportunities and the chance to visit with teachers and staff.
Kindergartners, second graders and Pre-K students entertained guests on Monday, with first-, third- and fourth graders welcoming their families Tuesday.