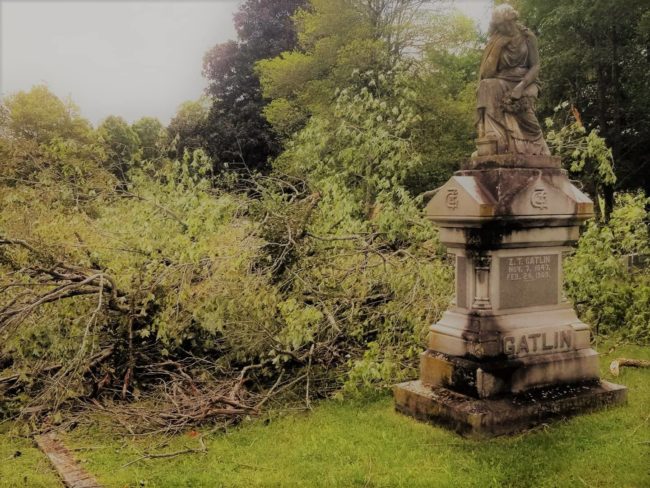 Paris, Tenn.–The lady on the Gatlin Family monument, a centerpiece of the historic Maplewood Cemetery in Paris, was looking even more forlorn after Tuesday's severe storm that pushed its way through Henry County.
Multiple decades-old trees were uprooted and toppled throughout the cemetery, including the beautiful redbud tree that served as a backdrop to the Gatlin monument, and gingko trees that surrounded the monument to Governor Thomas Rye.
Miraculously, it appears that no headstones or monuments were destroyed, including the concrete bench that serves as Gov. Rye's memorial. The Gatlin monument is heavily soiled following Tuesday's storm.
Photo by Shannon McFarlin.