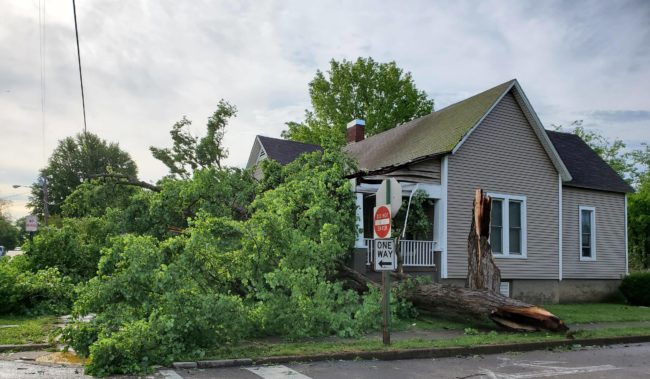 Union City, Tenn.–Schools in Union City and Obion County are closed today in the aftermath of severe storms overnight which damaged residences, toppled trees and powerlines. Multiple power outages were reported across the city.
Obion County Emergency Management Agency Director Danny Jowers said Hwy. 45 W from Kenton to the Obion River is closed. US 51 at Bethlehem Rd. is closed in both directions until further notice due to power lines down.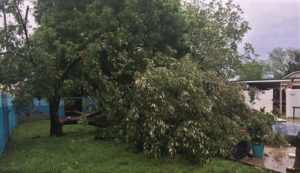 Church Street damage. Photo by Sally Tanner.
Top photo: Damage to residence on Main St. Photo by Amy Keathley.