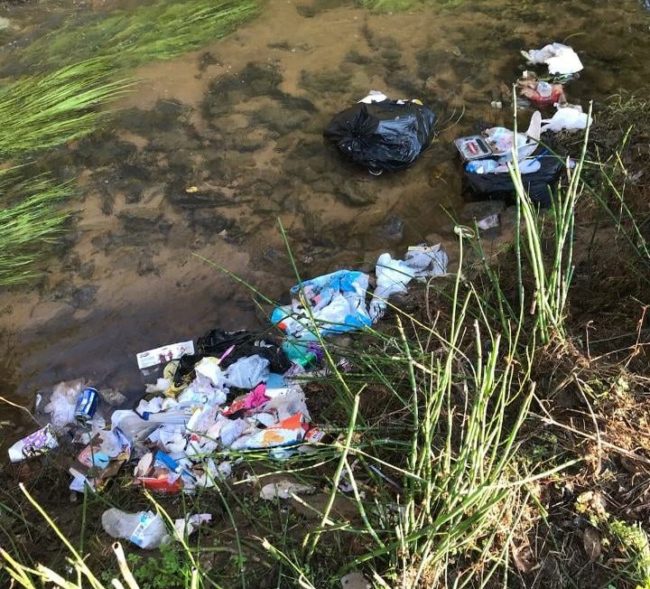 Paris, Tenn.–The city of Paris is seeking the public's help in ridding vandalism from the city parks, especially Eiffel Tower Park.
City officials said problems experienced in the parks include people setting large bonfires in parking lots, writing obscene graffiti on walls, excessive trash left in parking lots, doing donuts in the parking lots and sports fields, and restroom destruction.
Paris Police Chief Ricky Watson said city police will be increasing patrols at all the parks, including Eiffel Tower Park, Johnson Park and Ogburn Park.
City officials said their goal is to keep all parks open for public use 24 hours per day. Besides the increased patrols, they said, the city also needs the public's assistance. "We ask that you be observant when in the parks and report any suspicious or destructive behavior," they said.
If you witnesses suspicious activity immediately call 731-642-2424 and choose option 2. This number is monitored 24 hours per day. The Paris Police Department can promptly respond to your report.
If you can identify anyone in the security photos posted here or on the city of Paris Facebook page, or have any information please contact the Paris Police Department Investigative Division at 731-641-1437.
"We appreciate your assistance in locating these offenders and bringing them to justice. Today and in the future violators will be prosecuted," officials said.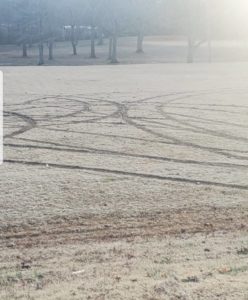 Cars driving donuts through sports fields at Eiffel Tower Park.
Photos by city of Paris.