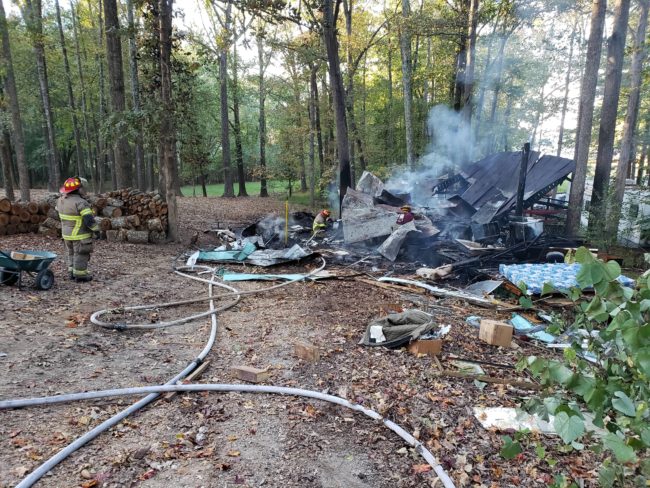 Springville, Tenn.–A trailer in Springville which was in the process of being removed was destroyed by fire Friday afternoon.
Paris Landing Volunteer Fire Department Chief Reggie Coles said at 4:30 pm, Paris Landing Fire Department and Henry County Sheriff's officers were dispatched to 80 Normal Avenue in Springville for a report of a structure fire.
Arriving units found a mobile home fully engulfed in flames.  The owner Tyler Winchester of Memphis had hired Chad Lundeen of Paris to tear down and remove the trailer which was empty.  In cleaning up the debris something caused the trailer catch fire.
Coles said several nearby structures were briefly threatened.  Because it was being torn down, there was no dollar loss.
Paris Landing responded  with five trucks and 12 firefighters.  Paris Fire Dept also responded for mutual aid with one truck and two firefighters.  Two Mansfield firefighters who happened to be in the area also stopped and offered assistance.  Units were on the scene for an hour and a half.