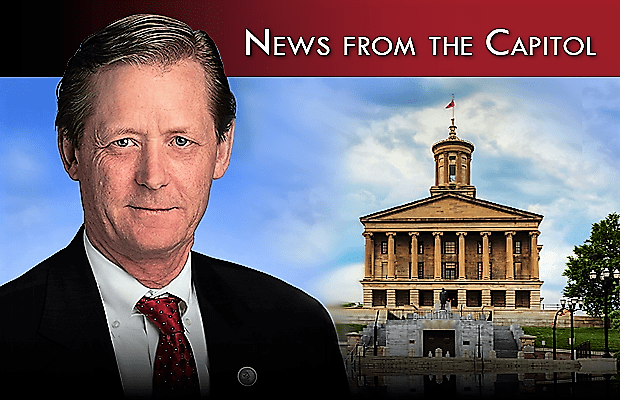 (The following is a column written by State Rep. Bruce Griffey of Paris who represents the 75th district of Henry, Benton and Stewart Counties).
Transparency is a vital and critical foundation of state government. In fact, it is already in Tennessee state law.  The principle of open government is one that must guide all that is done in government for our public.
Tennessee residents want to ensure the state government puts their hard-earned tax dollars to good use and makes good decisions on their behalf. When the public sees government open and transparent they intrinsically trust it more.  Openness and transparency lead to stronger citizen engagement and are at the heart of good government.  Something all elected state leaders must champion.
As a State Representative, I am very concerned about repeated reports from the media, specifically news reporters and correspondents, who express frustration with government entities who are subject to the Tennessee Public Records Act, not getting back to them in a timely fashion, if at all.  Reporters and media have a job to do, which is to inform the public of issues of pertinent interest.
I would invite the media to make me aware of any issue with any department or agency in state government that fails to respond in a timely fashion.  I would like to discern if there is any particular department or agency in state government that is failing to live up to the goals and objectives of our open records laws.  If you submit the questions, I may also forward them to the proper committee in the Tennessee House of Representatives for further action and examination.
We must work together to keep our government open and accountable, as well as our citizens informed.  Please feel free to reach out to me with any issue on Tennessee public records or freedom of information requests that in your belief needs my intention.