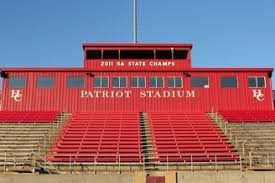 Paris, Tenn.– The Henry County School System has issued a reminder that it is suspending all athletic and extracurricular activities scheduled through next week August 1-9, 2020.
Henry County Schools officials said Thursday athletics would be suspended through next week, at which point local officials will evaluate based on further guidance from Governor Bill Lee and the TSSAA.
In an announcement released by Henry County Schools Friday night, Athletic Directors Mike Poteete and Renae Lassiter strongly encourage student athletes and students involved in other extracurricular activities to use this time to socially distance and to make healthy choices prior to returning to practice and activities.
"We will continue to review community spread, guidance from TSSAA, consultation with local healthcare providers, and other factors to determine a return date for our students," they said.
Information regarding athletics and extracurricular activities after this time period will be shared as it becomes available.
Henry County Schools will start the 2020-2021 school year August 31.