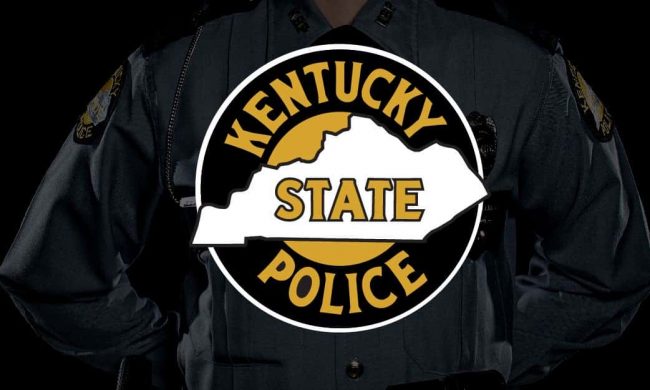 Murray, Ky.–Kentucky State Police arrested a Calloway County woman after she reportedly interrupted a traffic stop outside of Murray.
Brittany Williams, age 31, of Almo, was taken to the Calloway County Jail where she is being held for third-degree assault of a police officer, obstructing governmental operations, menacing, resisting arrest, attempted escape, possession of marijuana and drug paraphernalia, two counts of endangering the welfare of a minor, and operating a vehicle with expired license.
According to the KSP press release, at approximately 9 a.m. Wednesday, a Trooper with Kentucky State Police, conducted a traffic stop on a vehicle at the intersection of US HWY 641 and KY 80. While conducting a vehicle search, a second vehicle arrived on scene, parking directly in front of the stopped vehicle, and a female, later identified as Brittany P. Williams, 31 of Almo, Kentucky, exited the vehicle and approached the Trooper to make sure the occupants of the other vehicle were okay.
Williams, who is a stranger to the occupants of the original vehicle, was advised to leave the scene, but refused. She reportedly took an aggressive manner towards the Trooper and continued to interfere with the original traffic stop by filming with her mobile phone in close proximity to the Trooper and the other occupants. As the Trooper attempted to detain Williams, she became combative. Williams was taken into custody and placed in the Trooper's cruiser. The Trooper observed a jar of suspected marijuana in Williams' vehicle within reach of two juvenile children. While detained in the back of the cruiser, Williams attempted to escape by successfully removing her hand from the handcuffs.
The two juveniles in Williams' vehicle were released to a family member.