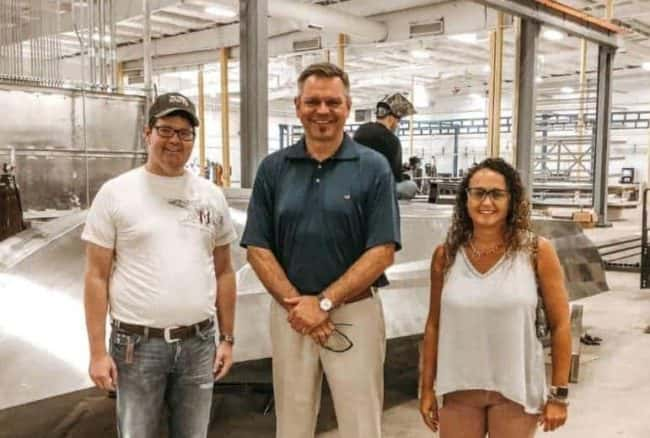 Union City, Tenn.–The Excel Boat Company in Union City has manufactured its first boat.
Stephen Vaden of Union City, who serves as the General Counsel of the USDA, visited Union City to see progress at the new Excel Boat Company. Excel Business Operations Manager J. Paul Jackson gave a tour of the facility and showed the first boat in production.
The facility has seen a great amount of progress since breaking ground in December of 2019. Excel Boats invested $7.5M to open the plant with plans to employ 175 people over the next five years. It is located in the former Vanity Fair Building on Sherwood Drive.
Photo: From left, Vaden, Jackson and Lindsay Frilling, CEO of the Obion Co. Joint Economic Development Council.