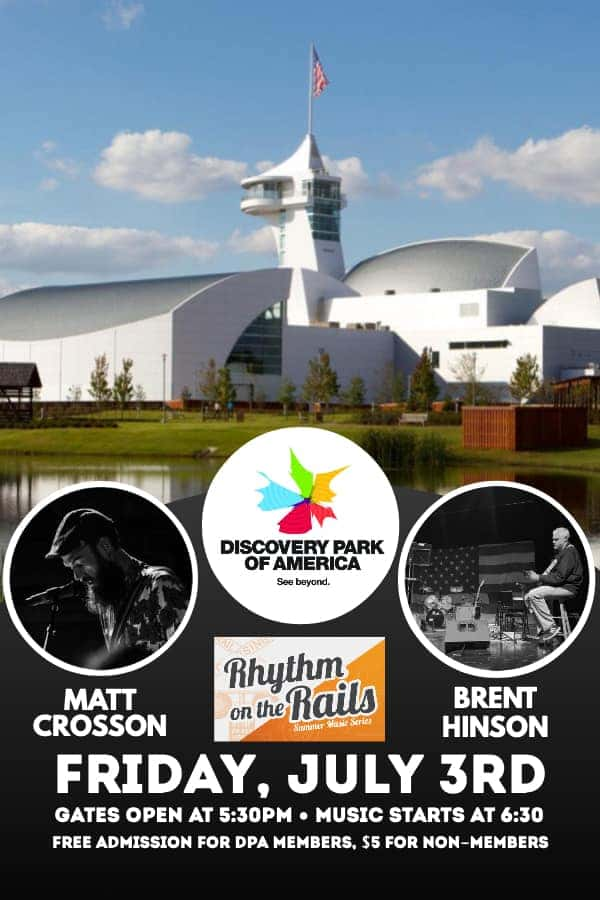 Union City, Tenn.–There will be live music, tasty food, family fun and plenty of space for social distancing at Friday night's Rhythm on the Rails at Discovery Park of America in Union City.
Kick off the holiday weekend music from Brent Hinsonand Matt Crosson followed by Coby Watts and AC-43 Band.
Gates open at 5:30. Music starts at 6:30. Admission is $5 for nonmembers and free for members.