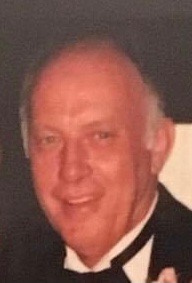 D. Kent Jackson, 81, of Paris, Tennessee, died Sunday, May 8, 2022, at Vanderbilt University Medical Center in Nashville, Tennessee.
He was the owner & operator of several small businesses, lastly & currently being Paris Coin Laundry where he loved visiting with his customers whom he considered his friends. In his growing up years, Kent was a big basketball player at Buchanan High School. He enjoyed fishing and loved his family. He was a member of Tennessee Valley Community Church in Paris.
Kent was born Saturday, March 29, 1941, in Buchanan, Tennessee, to the late Lester Jackson and the late Marjorie Jackson. In addition to his parents, he was also preceded in death by one sister, Martha Stark: and a twin brother, Keith Jackson.
He was married Saturday, September 14, 1963, to his wife of 58 years, Martha Windsor Jackson, who survives, of Paris.
Along with his wife, he is also survived by his two sons Dan Jackson (Cheryl Green), of Paris, and Mike (Suzanne) Jackson, of Paris; one sister-in-law Betsy Jackson, of Paris; two grandchildren Reiss Jackson and Jude Jackson; and several nieces and nephews.
Arrangements are being handled by Ridgeway Funeral Home, 201 Dunlap Street/PO Box 788, Paris, Tennessee, 38242. Visitation will be Tuesday, May 10, 2022, from 4:00 p.m. – 7:00 p.m. at Ridgeway Funeral Home, and continue Wednesday, May 11, 2022, from 12:00 p.m. – 2:00 p.m. The funeral service will be Wednesday, May 11, 2022, at 2:00 pm at Ridgeway Funeral Home, with David Alan Jackson and Dan Jackson officiating.
Serving as pallbearers will be Reiss Jackson, Shawn David Brown, Josef Keith Neumair, Jay Coker, Ernie Veglio, David Sullivan, Cody Chilcutt, and Justin Chilcutt.  Named as honorary pallbearers are Eric Clements, Michael Reiss, Jon Jordan, Paul McDaniel, David Philpot, Vince Dodd, and Darren Roberson.
Burial will be in Hillcrest Memorial Park in Paris, Tennessee.