Paris, Tenn.–The Henry County Emergency Communications Board and staff is honoring the City and County Telecommunicators during National Public Safety Telecommunicators Week.
911 Director Mark Archer said, "Our public safety telecommunicators serve the citizens of Henry County by answering their 911 calls for law enforcement,  emergency medical and fire services, as well as many other types of calls.  They work hard to take care of the caller while the appropriate emergency agencies are on their way to the scene. "  
The Henry County Emergency Communications Board recognizes that the telecommunicators are the first and most important contact our citizens have for emergency services, he said. "They are the ones who efforts are rarely  seen by the public but are vital to the safety of our citizens."
"The Board commends our public safety telecommunicators not only at home but state wide.  In recognition of and appreciation for their substantial contribution to public safety and welfare, and for the compassion, understanding, and professionalism exhibited during the performance of their jobs during the past year, we would like to say Thank You for the job you do," Archer said.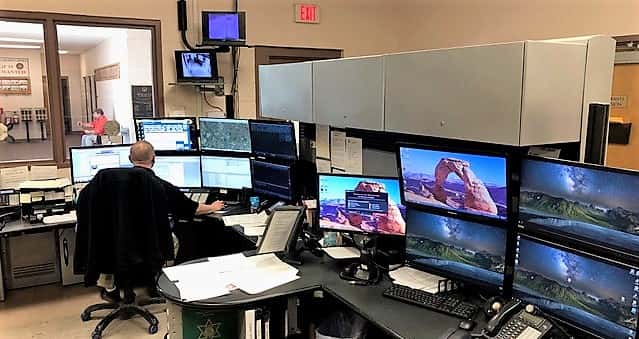 Henry County dispatch center at the sheriff's office.
Top photo: Dispatchers in the city dispatch center at the Paris Police Department. 911 photos.